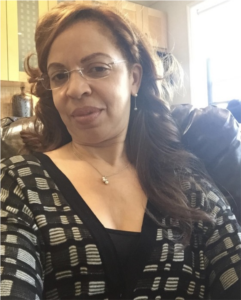 Wanda Hames
Licensed Real Estate Salesperson
O: 917.445.4664
M: 917.445.4664
After 25 years working as a Property Manager, I needed a change. Real Estate seemed to be exciting and held the promise of learning the business, meeting new people and yes, making money. As a native New Yorker I witnessed so many different areas within the 5 boroughs especially Harlem change and grow in value. The Upper West Side, The Meat Packing District, Bedford Stuyvesant, Brooklyn, Long Island City, Queens and the Yankee Stadium area of the South Bronx are just some of the areas that have risen in value.
My goal is to bring accessibility to any and all wanting to fulfill the dream of home ownership and affordable living in New York.
My expertise includes, but is not limited to residential and commercial properties located within the Upper West Side, Harlem, and Upper Manhattan. I take pride in making the buying and selling process a streamlined and timely transaction. My professionalism and positive attitude have served to aid me in receiving ongoing repeat referrals from past customers, family and friends.
I work first and foremost toward the needs of my clients. Whether they are buying,selling, or renting I look forward to helping them realize their goals and dreams.
The sky is the limit